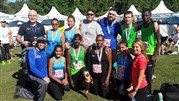 Indigenous Marathon Project

Expires
Monday, 30 November 2015
30km to New York dream
Help change the lives, and future, of Australia's Indigenous people.
Only four months ago, 11 Indigenous runners from across Australia arrived in Canberra for their first IMP training camp. During that time, they would commence their qualification in a Certificate III in Fitness, get to know their team members and participate in their first training run - the 10km Mother's Day Classic event.
Those distances were the furthest most had ever run; after the 3km and 5km try-outs earlier in the year.
It's now September and the team has pushed beyond their boundaries to achieve beyond what they ever thought possible. They have conquered a half marathon, Heartbreak Hill, testing weather conditions and their own personal adversities along the way.
Now they have one final challenge - the 30km test event in Alice Springs. On Sunday 27 September, the team will head off on their 30km run which will determine who makes the final squad and realise their dream of running in the world famous New York City Marathon.
We are calling all IMF supporters to get behind the team by making a donation to help us reach our goal of raising $5,000 - the equivalent of sending one runner from Australia to New York.
Share the link with your work colleages, friends, and family. Why not organise a morning tea, social fundraiser or gold coin collection at your workplace? Every dollar counts.
We also encourage everyone to leave a message of support for our runners through the IMF Running Forum.
Your contribution will help change a life.
THANK YOU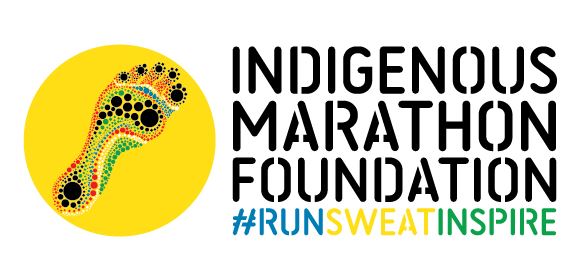 The Indigenous Marathon Project Foundation
The Indigenous Marathon Project was established in 2009 by World Marathon Champion and 1983 Australian of the year Robert de Castella. The project impacts positively on Indigenous communities Australia wide and creates community role models and local champions who influences change and promote active and healthy lifestyles for others. The project is expanding its operations within communities around the country while it looks to provide opportunity where it would otherwise not exist and your assistance directly helps us to do so.
FUNDOMETER
Target
$5,000
Raised So Far
$2,530
Biggest Supporters:
Anonymous: $1,500.00
Torres Strait Island Regional Council: $500.00