Kellie O'Sullivan

Expires
Saturday, 31 December 2016
Father's Day WARRIOR Fun Run
Welcome to the Father's Day WARRIOR Fun Run! This community, family friendly event is organised to celebrate the strong, proud, resilient and great men in your life - on Father's Day! It's a significant event to highlight the importance of strong men in our lives.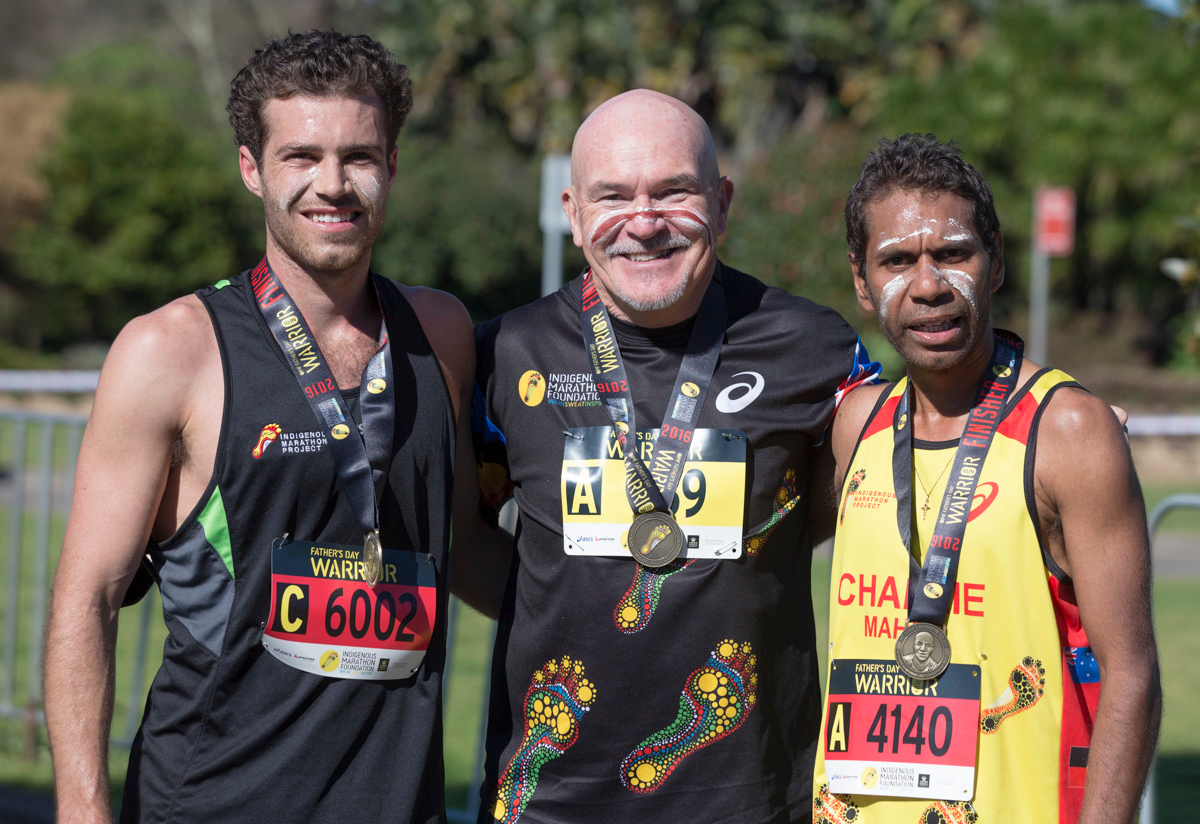 We are encouraging everyone in the community to get behind this event, which will expand into major capital cities around Australian in the next three to five years.
This event is a major fundraiser for the Indigenous Marathon Foundation and all funds raised will go to the Indigenous Marathon Foundation to provide ongoing education, training, and career pathways for Indigenous Australians around the country.
There will also be a number of WARRIOR Fun Runs held on the same day in Indigenous communities nation-wide, to engage people from some Australia's most remote areas.
Please support this great cause and help change the lives of Indigenous Australians for today and future generations.
THANK YOU

The Indigenous Marathon Project Foundation
The Indigenous Marathon Project was established in 2009 by World Marathon Champion and 1983 Australian of the year Robert de Castella. The project impacts positively on Indigenous communities Australia wide and creates community role models and local champions who influences change and promote active and healthy lifestyles for others. The project is expanding its operations within communities around the country while it looks to provide opportunity where it would otherwise not exist and your assistance directly helps us to do so.
FUNDOMETER
Target
$10,000
Raised So Far
$530
Biggest Supporters:
Anonymous: $212.00
RAD Mackenzie: $106.00