YOUR MONEY IS GOING TO:

The Indigenous Marathon Project was established in 2009 by World Marathon Champion and 1983 Australian of the year Robert de Castella. The project impacts positively on Indigenous communities Australia wide and creates community role models and local champions who influences change and promote active and healthy lifestyles for others. The project is expanding its operations within communities around the country while it looks to provide opportunity where it would otherwise not exist and your assistance directly helps us to do so.
You are secure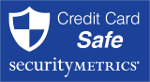 We Accept


Processing Payment. Please wait...